Absolute Best Restaurants 0n the Upper West Side of NY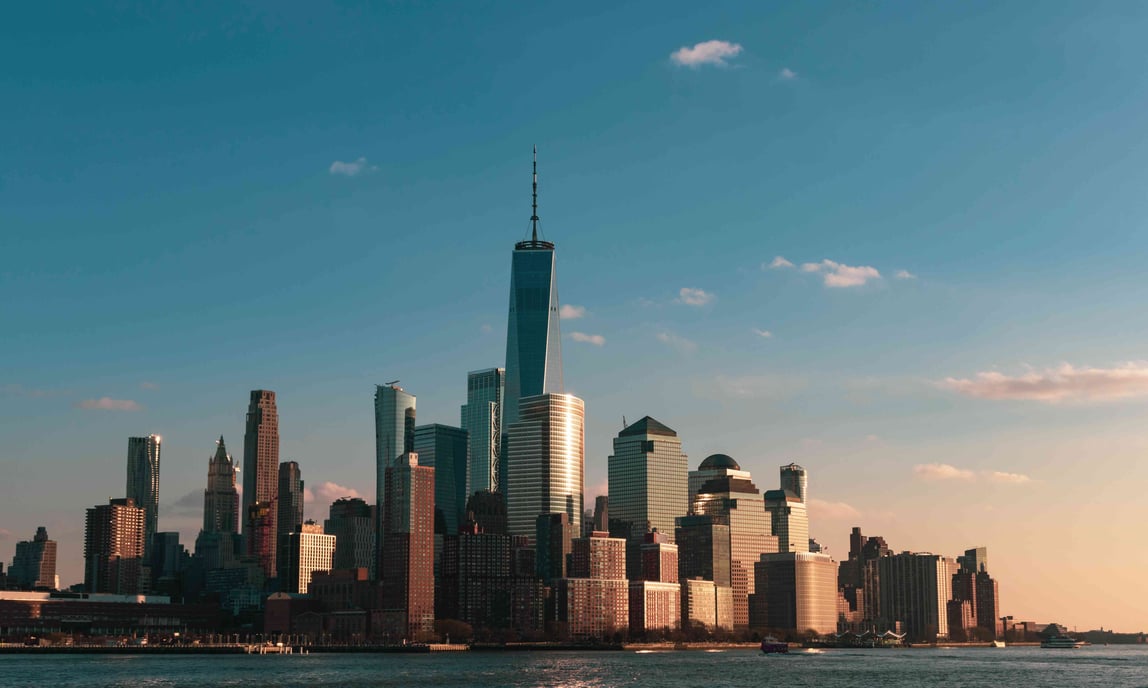 New York City's Upper West Side is not only a cultural hub and an inviting respite full of beautiful greenery, but also a neighborhood with incredible international cuisines. Set into its tree-lined streets is an abundant culinary selection, ranging from high-end Italian fare to the beloved American gastropub. In no particular order, here are the absolute best restaurants on the Upper West Side within about a 15-minute walk of The Wallace.
Here are a few of our favorites. You may like these absolute best restaurants on the Upper West Side.
1.The Leopard at Des Artistes

(6 min. drive/15 min. walk)
Eat classic Southern Italian fare at what feels like an old New York dining club. Hotel Des Artistes, the home of this elegant restaurant, is an iconic location featured in Woody Allen's Manhattan Murder Mystery; it was once home to painter Norman Rockwell and dancer Isadora Duncan, among other artists. The dishes here are carefully crafted and rooted in the Italian tradition.
2. Sushi Nonaka

(2 min. drive/6 min. walk)
A well-kept secret of the Upper West Side, Sushi Nonaka serves high-quality, authentic Japanese food in an intimate setting. This restaurant is perfect for date night with chic, airy indoor seating and dreamy outdoor garden seating. Their fish is incredibly fresh, and the selection depends on what is shipped that day.
3. Bar Boulud
(7 min. drive/16 min. walk)
Every aspect of Bar Boulud is a loving homage to the French countryside, with its classic seasonal fare and award-winning wines. Founded by Chef Daniel Boulud, this bistro has both an excellent, sophisticated ambiance and a casual feel; the food is rustic, comforting, and tastefully sourced. Go for the carefully curated wine list and the incredible charcuterie selection.
4. The Ribbon

(4 min. drive/11 min. walk)
Known for its extensive brunch fare, this stylish, upbeat restaurant is the perfect place for a family meal. Deviled eggs are a specialty here, as are their butchers' block charcuterie boards. This brasserie has something for everyone. The Ribbon is located in the Franconia hotel, which was built in 1925 by infamous gangster Arnold Rothstein, who rigged the 1919 World Series.
5. Celeste

(3 min. drive/11 min. walk)
Celeste is one of the Upper West Side's neighborhood establishments, offering tasty Italian dishes in a cozy setting. It is known for its fried food, especially: ricotta balls and carciofi fritti, among others. This Neapolitan trattoria makes an impeccable red sauce and delicious free-form pizzas. Celeste is a beloved institution with a family feel, perfect for a casual lunch.
6. The Consulate

(7 min. drive/16 min. walk)
A bistro that serves inspired French-American cuisine, The Consulate is a fresh-feeling spot on the Upper West Side. The Consulate's signature cocktails are uniquely crafty, and they pair well with a menu that features classics from eggs Benedict to steak tartare. This restaurant also has live music every night from 6 to 9pm, cultivating a rich, vibrant atmosphere.
7. The Milling Room
(4 min. drive/12 min. walk)
Find luxurious, locally-sourced American fare at The Milling Room. Its sky-lit, well-appointed dining room creates a cozy fine dining experience, while still holding onto its tavern-inspired roots. The Milling Room serves inspired takes on classic American dishes, with an emphasis on what is in season. The appetizers here are especially recommended, from their grilled octopus to their cauliflower soup.
8. Eléa

(4 min. drive/11 min. walk)
Eléa is an uptown restaurant with a downtown feel; its romantic atmosphere evokes summer nights in the Mediterranean. Its Greek cuisine is bold and rustic, with a focus on ingredients. The dips, as well as the lamb and seafood dishes, are the highlight of their dinner menu; Eléa also serves a creative Greek brunch. With both an upstairs bar and a breezy downstairs dining room, this restaurant is perfect for all occasions.


9. Atlantic Grill

(6 min. drive/15 min. walk)
The Atlantic Grill's menu is a celebration of the freshest seafood and the finest meat presented in every way from ceviche to grilled to sashimi. Their "catch of the day" program allows the Michelin-starred chef, Antonio Salvatore, to present the day's fish in the best way possible. The dining experience is intimate and luxurious, yet still relaxed.
10. Shun Lee West


(6 min. drive/14 min. walk)
A branch of the upscale Chinese restaurant Shun Lee Palace, this gourmet spot feels like the 1980s frozen in time. Shun Lee West offers well-made, regional dishes from across China, from the famous Peking duck to dim sum. The flavors are delicate and varied, ensuring an incredible dining experience. This eclectic culinary location is sure to be a people-pleaser.
Explore the spirit of NYC with The Wallace. Book at once