12 New York restaurants to celebrate Thanksgiving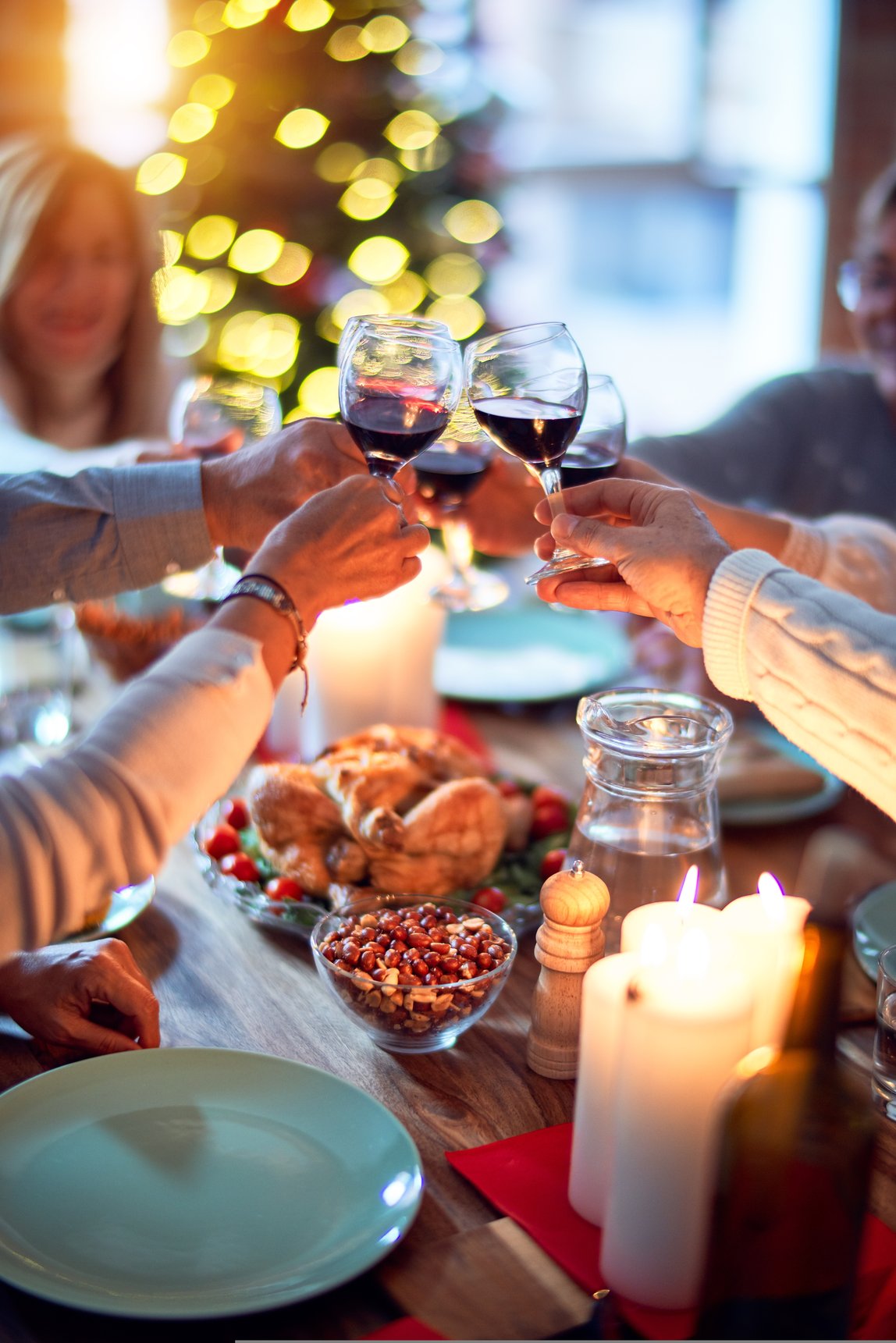 Thanksgiving is almost synonymous with decadent eating. If you are visiting New York City for this festive holiday, there are countless impeccable dining options available to you on Thanksgiving Day.
From classic roast turkey and mashed potatoes to more adventurous seafood options and international cuisines, these twelve restaurants will satisfy your Thanksgiving comfort food cravings. You may even be a little extra thankful this year after a meal at these restaurants.
Without further ado, here is a selection of 12 amazing restaurants open on Thanksgiving in New York City.
1. Tavern on the Green
This iconic Central Park restaurant is a New York City classic; its warm, inviting atmosphere makes it perfect for a traditional Thanksgiving meal. The Tavern's prix-fixe, five-course menu features dishes such as free range turkey, sliced Chateaubriand, Hudson Valley foie gras, and creamy pumpkin mousse. You can soak in the restaurant's bucolic elegance during a Thanksgiving meal here.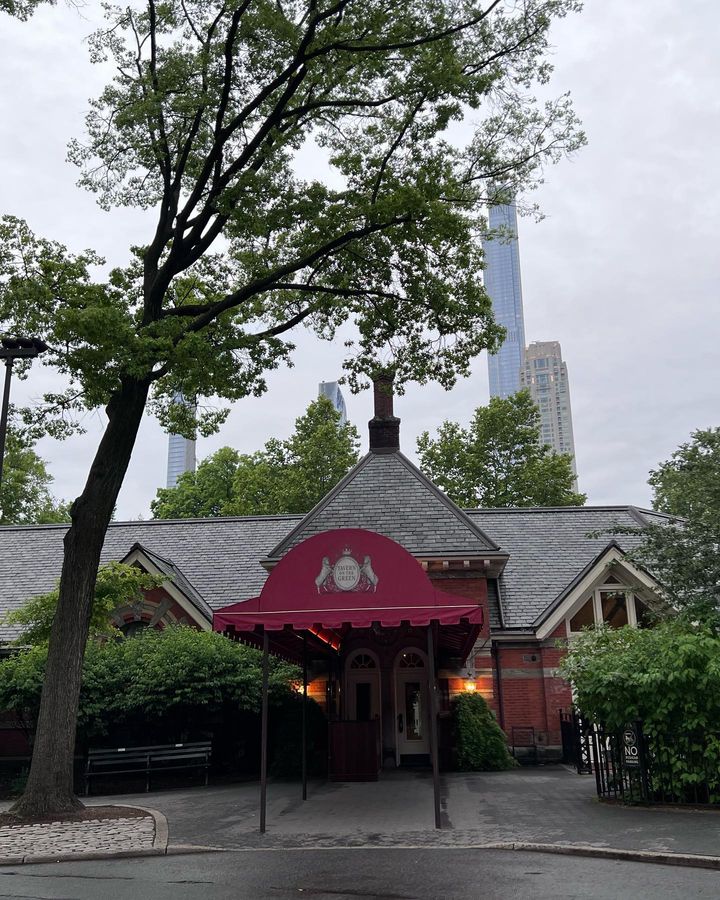 2. Celestine
Recommended by the New York Times, Mediterranean-influenced Celestine occupies a prime location on the Brooklyn waterfront. The river is a gorgeous backdrop for any meal, especially with the festive lights of the holiday season. Celestine's Thanksgiving menu highlights natural ingredients and traditional flavors, with dishes from Heritage Turkey Roulade to Rosemary Popovers and even a '4 and 20 Blackbirds Pumpkin Pie,' inspired by the nursery rhyme.
3. Carmine's
Italian restaurant Carmine's flagship location on the Upper West Side is known as the "original NYC family-style Italian restaurant." It's a classic for a reason: the interior is opulent and vintage, and the food is legendary. Carmine's Thanksgiving feast offers a full, 18-pound roast turkey, with all the traditional trimmings and side dishes. Choose Carmine's on Thanksgiving for a hearty, delicious meal.
4. Oceana
This upscale eatery in midtown Manhattan is acclaimed for its outstanding service, wine, and seafood-based cuisine. Head chef Tim Jocz is committed to the local, seasonal, and market-driven sourcing of Oceana's dishes, which makes its dishes incredibly high-quality. The restaurant has an extensive Thanksgiving menu that includes a raw bar with options like lobster and clam.
5. Peak
Peak's selling point is its height: at 101 floors above the ground, your Thanksgiving meal will be infinitely more special. The stunning, sky-high restaurant is located in Hudson Yards, in the same building as the Edge—the tallest observation deck in the country. Thanksgiving at the Peak features dishes like Filet Mignon and Atlantic Scallops.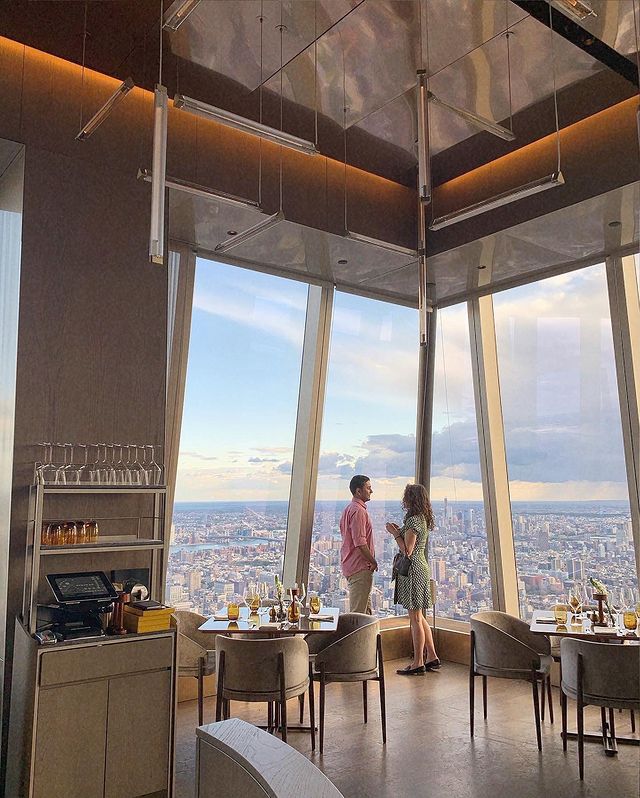 6. The Polo Bar
This quintessentially New England restaurant, located on the Upper East Side, is the brainchild of Ralph Lauren, and its interior represents the refinement and elegance of the brand. The food served at Polo Bar is inspired by Lauren's own favorites. Its Thanksgiving offerings include all the American classics, from buttermilk biscuits and pork sausage stuffing to mulled cider and apple pie.
7. La Goulue
Savor some succulent French fare on Thanksgiving with a meal at the Upper East Side's La Goulue. This chic, straight-out-of-Paris bistro is beloved by New Yorkers, and for good reason. This Thanksgiving, the French-inspired offerings available at La Goulue range from smoked duck salad and pumpkin & lobster bisque to poached lobster and braised shortribs. La Goulue is also serving some special, holiday-inspired cocktails for the occasion.
8. Bubby's
Bubby's is the original Thanksgiving restaurant: it opened on Thanksgiving Day in 1990. It provides simple, fresh, and well-made comfort food—an "elaborate and flavorful foodscape created by the generations of people who built America." This love letter to American heritage is a holiday favorite; its menu has all kinds of delectable dishes, from old-fashioned glazed ham to homemade pies.
9. The Flatiron Room
A classy, vintage spot in midtown Manhattan, The Flatiron Room will also have live music playing until midnight on Thanksgiving. Whiskey lovers in particular will love celebrating the day here—it has been named the Whiskey Bar of the Year, among other accolades. The three-course Thanksgiving menu is traditional American, with a bit of Flatiron-specific flair.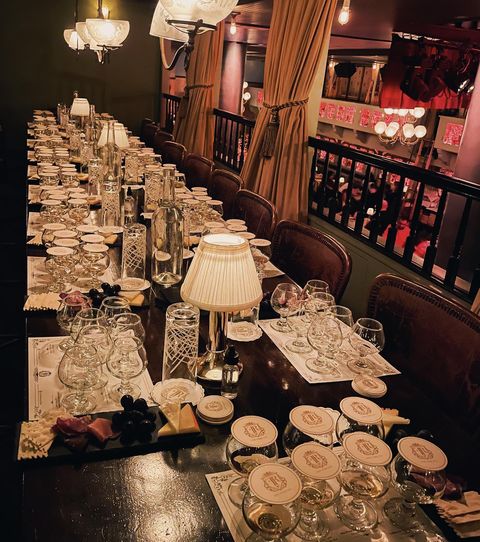 10. Sarabeth's
Sarabeth's has four locations in New York City: on the Upper West Side, in Central Park South, on Park Avenue, and in Tribeca. The restaurants are renowned for their brunch, but their other meals are equally heavenly. Their best dishes and fresh ingredients are highlighted in their Thanksgiving menu, which features crab cakes, pan seared salmon, and pumpkin pie, among other items.
11. Cote
Looking for a Thanksgiving meal with the unique flair of an international cuisine? Look no further than Cote, New York City's first Korean steakhouse. This tasteful, high-end restaurant in midtown will provide you with "classic American staples and traditional Korean accouterments." With a focus on USDA Prime and American Wagyu beef, the extensive Thanksgiving menu is perfect for steak lovers.
12. L'Amico
Rustic, hip Italian-American restaurant L'Amico in midtown offers fantastic food at good prices. The bistro is buffeted by light wood and black scaffolding, creating a romantic, homey effect. The Thanksgiving offerings at L'Amico are uniquely Italian-influenced, with dishes such as parmesan sformato and zucca pasta.
Explore the spirit of NYC with The Wallace. Book at once!