Best Things to do on the Upper West Side in February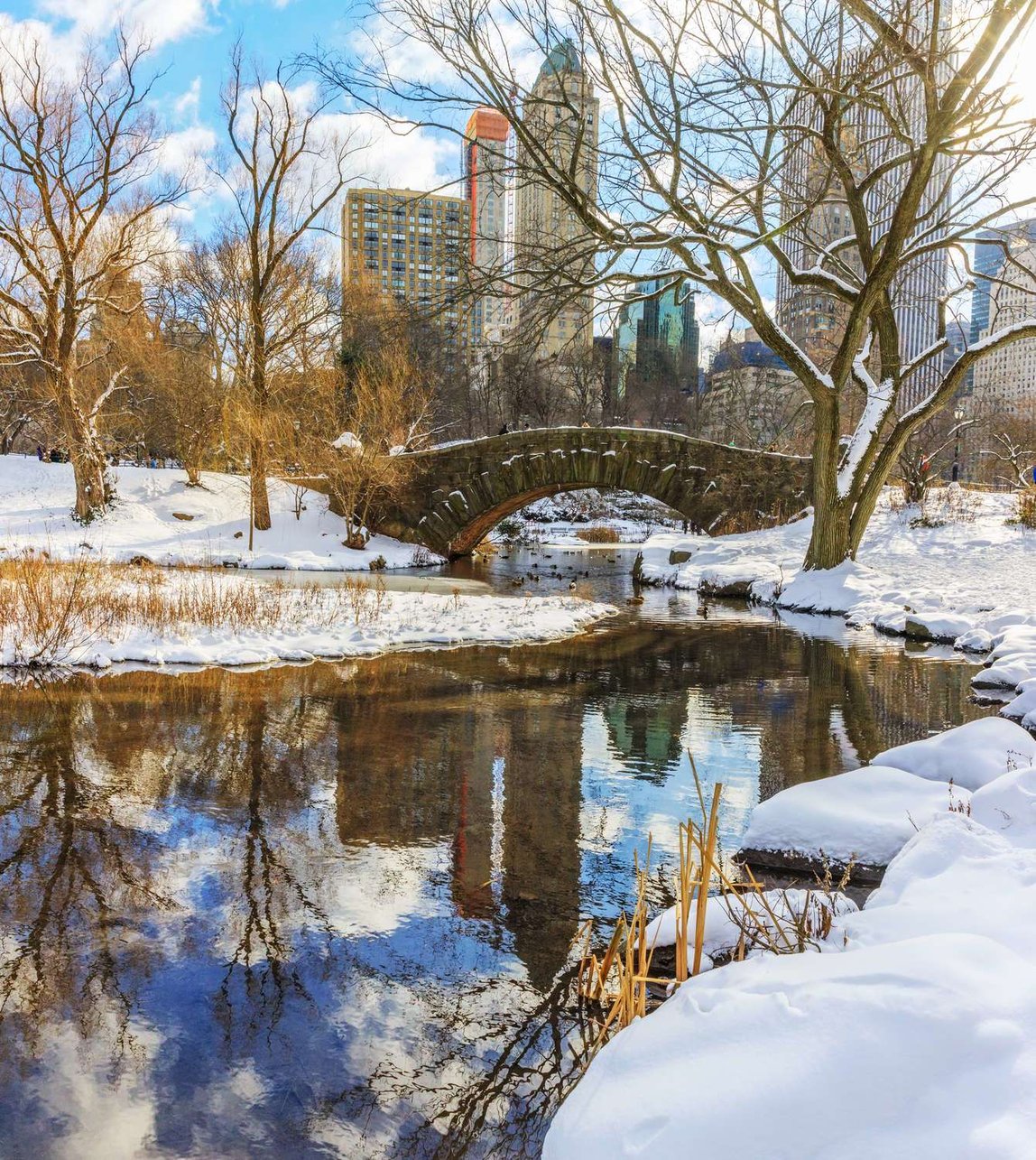 Brr! February temperatures in New York City usually hover in the 30s, making walking around outside a not-so-pleasant experience. Regardless, if you're looking to enjoy the cultural offerings of the city, myriad incredible options await you. From stand-up comedy to antique shopping to outdoor meditation therapy, here are the best activities the Upper West Side has to offer this February.
Explore the American Museum of Natural History
No visit to the Upper West Side is complete without a stop by the American Museum of Natural History, one of the world's largest repositories of materials relating to the natural world and human history. Visitors to the museum can see everything from Lucy, one of the oldest hominid skeletons, to a cast of an Easter Island moai, to a recreation of the Big Bang in the Hayden Planetarium.
Get up close and personal with the history of the universe and humankind — and avoid the cold — with a visit to the American Museum of Natural History.
Munch on a Levain Cookie
Since the inception of its iconic cookie in 1995, Levain Bakery has built itself into a veritable New York City institution. Those huge, gooey-yet-crispy cookies you may have seen all over Instagram? That's Levain's specialty. From the eclectic Rocky Road to their original Walnut Chocolate Chip, these cookies will stay on your mind long after the last crumbs are digested.
Levain Bakery's very first shop was on West 74th Street — right in the heart of the Upper West Side. Make sure to stop by for a delectable snack that will absolutely warm up your insides.
Attend a show at Lincoln Center
Home to the New York City Ballet and the New York Philharmonic, Lincoln Center is one of the city's preeminent cultural establishments. Multiple shows, screenings, and performances take the stage at Lincoln Center almost every day.
See the NYCB's Winter repertory, including Stravinsky's Firebird and The Sleeping Beauty, or catch an evening jazz show, courtesy of Jazz at Lincoln Center. World-famous cellist Yo-Yo Ma will even be playing with the Philharmonic on February 28. Check out Lincoln Center's February calendar for a complete list of all events.
Visit the famous Beacon Theatre
This historic venue on Broadway is worth a visit both for its fascinating provenance and for the incredible performers who will have shows at the Beacon in February. Originally built as a 'movie palace' in 1929, the opulent theater has hosted everyone from Miles Davis to the Grateful Dead to the 14th Dalai Lama.
This February acts at the Beacon include Jerry Seinfeld, Dita Von Teese, and Xiaoguo Stand-Up Comedy. Buy a ticket now for a night of laughs.
Shop at Columbus Circle
Columbus Circle may be New York City's most famous intersection — but that's not why you should visit. Located on the southwest corner of Central Park, Columbus Circle is home to hundreds of shops and restaurants. From clothing brands like Hugo Boss and Lululemon to bakery and stationary giant Ladurée Paris and Paper Source, respectively, there's something for everyone at Columbus Circle.
Side note — the sunset at Columbus Circle is also absolutely spectacular, so keep an eye out for the time while shopping so you don't miss it.
Reconnect with nature through Forest Bathing at Riverside Park
It may come as a surprise that Riverside Park still holds activities in the winter, but then again, just because it's cold doesn't mean you can't enjoy nature. Riverside Park has a spectacular view of the Hudson, paired with the landscaping artistry of Frederick Law Olmsted.
This February 16, the park is hosting a 'Forest Bathing' event that draws from traditional Japanese, European, and indigenous cultures. The goal of the guided experience is for attendees to revitalize and reconnect with the nature of the park. Looking for a meditative afternoon? Forest Bathing may be the event for you.
Dig around in More & More Antiques
As its name suggests, More & More Antiques is filled with antiques. Spend a morning or an afternoon wandering through their Amsterdam Ave location, browsing everything from Venetian chairs and a 1750s-era Dutch cabinet to holiday ornaments and glass lamps. More & More is filled to the brim with high-quality, curated antiques; each furniture piece on sale here has its own unique history and legacy.
If you're a fan of history, make sure to stop by this store: many of their offerings date back to 18th- and 19th-century Europe. More & More Antiques is a great place to shelter from the cold weather, and to spend an hour or two transported into a completely different time.
Stop by the Cathedral of St. John the Divine
Found in the Morningside Heights neighborhood of the Upper West Side, the Cathedral of St. John the Divine is known as one of the most majestic churches in the city. Its construction began in 1892, though the church is still partially unfinished due to various challenges like unstable earth and stylistic changes. It is, however, one of the largest Anglican cathedrals in the world.
This beautiful Byzantine Revival and Romanesque Revival structure is worth a visit for its awe-inspiring architecture and its role as the seat of the Episcopal Diocese of New York; it is also one of the city's official landmarks.
Laugh until you cry at West Side Comedy Club
Comedy lovers — or anyone who loves fun, really — will find a show at West Side Comedy Club to be an incredible nighttime experience. As one of New York City's most iconic stand-up comedy locales, this club is definitely worth a visit. Its intimate atmosphere and delicious food and beverages make it the perfect place to enjoy a night of jokes. Many world-class comedians have performed here, including Jerry Seinfeld, Bill Burr, and Jessica Kirson.
February comedians have not been completely scheduled yet, but stop by any time for a show that is sure to make your stomach hurt with laughter.
Make the most of your trip with a stay at The Wallace, a luxury hotel on the Upper West Side. Contact us for more information or check availability today.