Celebrate Black History Month in NYC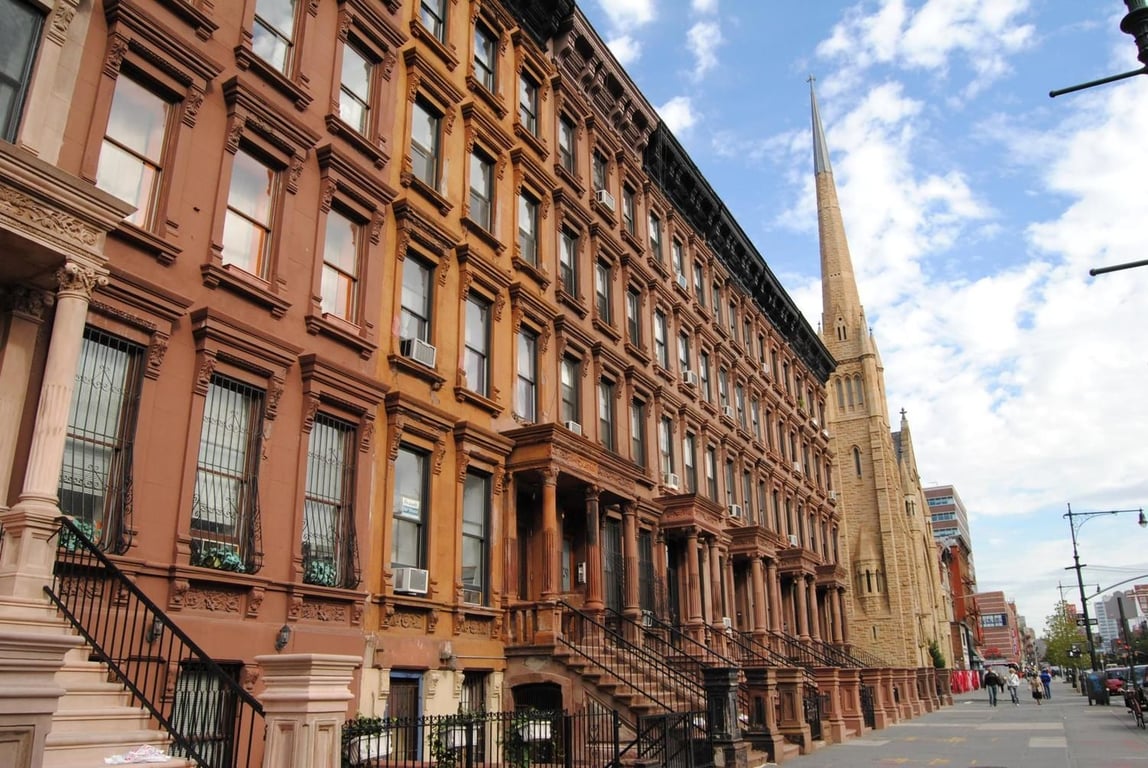 Every February is a time for all Americans to recognize and celebrate the contributions and sacrifices that generations of Black Americans have made for this nation. African American history is a central part of US history, which is what this month is meant to highlight.
February has been Black History Month every year since 1976, though it originated from Black History Week, which was established in 1926. This year — nearly a century since the first Black History Week — learn more about all the ways you can celebrate this important month in New York City.
From New York Public Library movie showings to tours of Harlem, here are some of New York City's best activities and events that showcase Black history.
New York Public Library Activities
The New York Public Library is known for its regular educational programming on a range of different topics. It has locations all over New York City, and many of them are running activities and events specific to Black History Month this year. Every week of February, the Stavros Niarchos Foundation Library of the NYPL is hosting 'Art Mondays,' an exploration of the work and art movements of Black artists through different art mediums. The Woodstock Library location is also hosting showings of A Raisin in the Sun, the highly-regarded film adaptation of Lorraine Hansberry's iconic American Dream play.
The New York Public Library system has many more events planned for the month of February, from African-American cinema trivia nights to book discussions and documentary showings. The full calendar can be found here.
Learn About Seneca Village
Seneca Village was the largest African American settlement in New York City prior to the construction of Central Park. Established in 1825, Seneca Village was a thriving, autonomous community where African Americans prospered, until the land was seized by the city in 1853. The Met's Before Yesterday We Could Fly period exhibit imagines Seneca Village if it had never been razed, a representation of the tragedy of this lost neighborhood.
This Black History Month, learn more about the history of Seneca Village by embarking on a guided tour in Central Park. Tour guides discuss the life of former residents and what happened to them after they were displaced, as well as more general explorations of the racial discrimination that existed in New York City in the 1800s. The dates available for these 90-minute tours can be found here.
The Met's Black History Month Exhibits
The Met's massive art collection — the largest in North America — is home to a host of work by important African American artists. This Black History Month, The Met is hosting new exhibitions and events, from a talk on groundbreaking artist Robert Colescott's legacy to Before Yesterday We Could Fly, a period room that imagines an Afrofuturistic Seneca Village.
Other exhibits include the archive of James Van Der Zee, a prominent portraitist and chronicler of the Harlem Renaissance, as well as the performance art of Rashida Bumbray, a former artist-in-residence whose work focuses on Black communities and generational trauma.
The Met is located on New York City's Upper East Side; you can click here for a more comprehensive overview of the museum's Black History Month events and shows.
Harlem Tour
Harlem, a neighborhood in Upper Manhattan, has been home to many Black New Yorkers since the Great Migration of the 1900s. Since the revival of African American culture, art, literature, and music known as the Harlem Renaissance, Harlem has become more than a neighborhood — it is a symbol. Harlem Heritage runs authentic walking and bus tours in the area, meant to highlight the wealth of history in the neighborhood and its myriad cultural contributions.
The available tours include the Harlem Gospel Walking Tour, which visits the neighborhood's historic churches; the Harlem Renaissance Multimedia Walking Tour, which explores the deep legacy of iconic figures of the Harlem Renaissance; and the Harlem Civil Rights Walking Tour, which presents Harlem's contributions to the Black power movements of the 60s and 70s. These tours are all approximately 2 to 3 hours, and will undoubtedly leave you with a greater understanding of the Black history of Harlem.
Power Network at Carnegie Hall
Close out Black History Month by attending Power Network: A Black History Month Conversation and Concert at New York City's famed Carnegie Hall in Midtown. On February 27 at 8:00pm, hip-hop idol Busta Rhymes will take the stage at Carnegie Hall, followed by high-powered Black business panelists and then an orchestral ensemble. This one-night-only extravaganza will highlight the empowerment of the Black community and other economic subjects.
This event isn't Carnegie Hall's first venture into Black History Month programming. Last year, Carnegie Hall organized the Afrofuturism Festival, which explored the intersection of sci-fi, technology, and the culture and history of the African diaspora.
Get tickets for Power Network here.


Stay at The Wallace for easy access to these 5 activities. Book now!