The Absolute Best Restaurants on the Upper West Side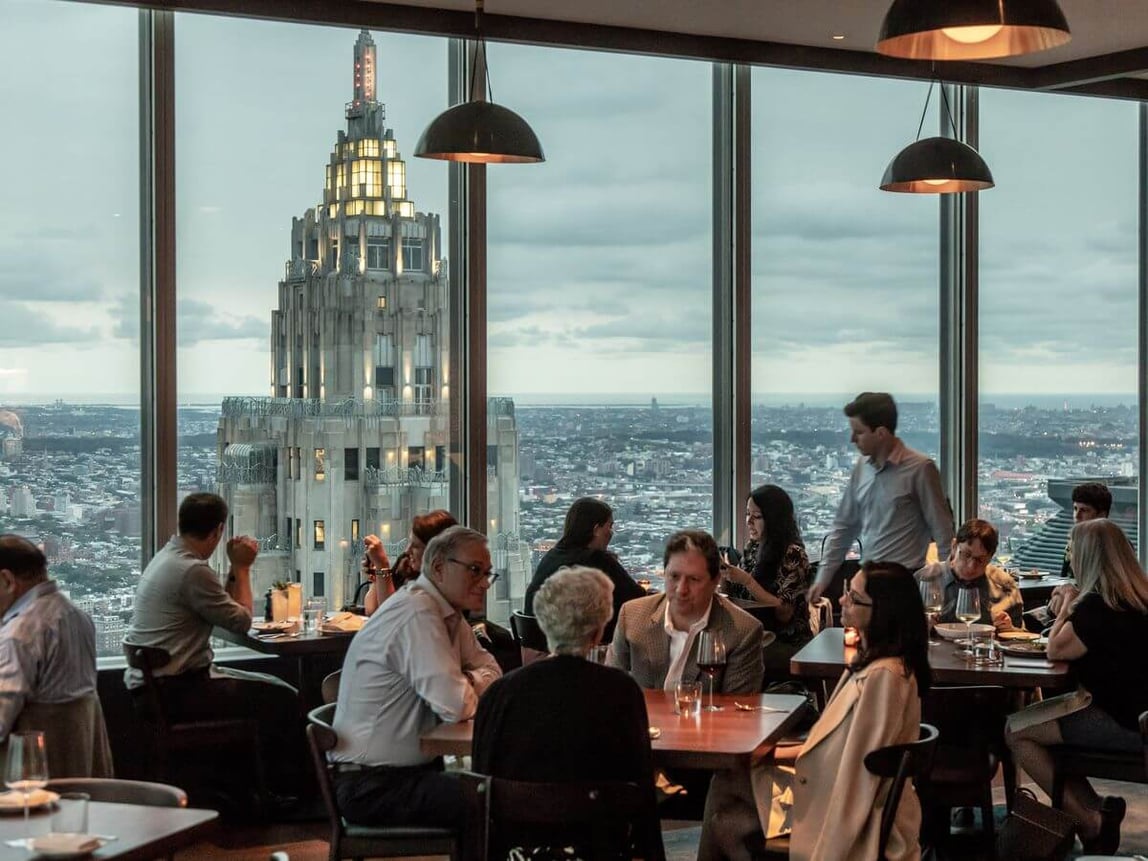 Fabulous restaurants on the Upper West Side bring cuisines from Italia to Asia, America to France. And, no doubt, treating yourself and your beloved ones with a delicious meal is a great way to make the most of your Manhattan visit.
Here are a few of our favorites. You may like these absolute best restaurants on the Upper West Side.
Tarallucci e Vino
475 Columbus, New York, NY 10024
Tarallucci e Vino brings the Italian breeze to Manhattan.
Pastries, homemade pasta, crafted Italian coffees… All are the best and made with the warm touch of authentic Italian cuisine.
You can enjoy the dishes at any time of the day. Their every menu (for breakfast, launch, or dinner) is more delicious than each other.
This restaurant cares about sustainability, and they use locally sourced ingredients. And another favorable note about the restaurant: It is pet friendly!
Per Se
10 Columbus Circle, New York, NY 10019
Per se is a three Michelin starred restaurant which overlooks Central Park and Columbus Circle.
This French restaurant, using French cuisine essentials, serves daily tasting menus, which are vegetarian and non-vegetarian. Their wine menu is awarded, and their delicious desserts manifest themselves in both menus.
This restaurant does not only care about the taste but also the atmosphere. The surroundings in the place and the presentation of the plates are excellent.
Eléa
217 W 85th St, New York, NY 10024
Eléa means 'olive' in Greek. If you like Mediterranian cuisine, you can find all the traditional tastes here.
They mix traditional favors with experimental representations. Their salads, grilled fishes, and spreads like hummus and tzatziki are favorites.
Their menu of seafood is significant. Octopus, lavraki, and tuna fish are the basis of their plates.
Eléa's main dining room, with the representation of traditional Greek colors and decors, enables you to experience the intimate aura of Greece.
Nice Matin
201 W 79th St, New York, NY10024
Nice Matin is an elegant and sophisticated French bistro that brings Parisian foods and qualified wines to the Upper West Side.
It serves you all you expect from a French restaurant with a great range of breakfast options, from omelets to traditional French coffee-croissant couples. In addition, the lunch and dinner menus offer you a unique Paris cuisine experience.
Moreover, their finest French desserts will give you pleasure after your meal.
Tavern on the Green
67th Street & Central Park West, New York, NY 10023
Since 1934, Tavern on the Green has been located in Central Park, at the center of Manhattan.
This one among the best restaurants on the Upper West Side offers a historical atmosphere to taste a classic American menu.
The place is redesigned and offers various dining spaces both inside and outside the restaurant. You can feel the history of NYC and Central Park while eating your elegant meal with the wine you choose from the restaurant's vast wine list.
Wau
434 Amsterdam Ave, New York, NY 10024
If you are looking for exceptional cuisine, Wau is the place you need.
Wau is a Southeast Asian restaurant chiefly based on Malaysian cuisine. Even so, you can find Thai and Singaporean flavors in its options.
It has all kinds of fish and red meat from Asian cuisine, but it especially prioritizes chicken in the food. Further, they have special vegan and vegetarian options inspired by Asian cuisine.
Gallagher's Steak House
228 W 52nd St, New York, NY 10019
Gallagher's Steak House is the address for those who want to taste the past times of New York. It has a history that reaches the 1920s.
Their original steak is their signature. The dry-aged steak is almost a legend. The cocktails are also reputed. Above these tastes, their options vary from chicken and salads to seafood.
The restaurant's ambiance takes you on a journey with its preserved and restored historical design.
A unique experience in The Wallace
The Wallace provides all you need during your visit. In the heart of Manhattan, with luxurious accommodation facilities and dining options, you can let yourself unwind in our hotel.
Explore the spirit of NYC with The Wallace. Book at once!