Why NYC in New Year: Parties and Special Events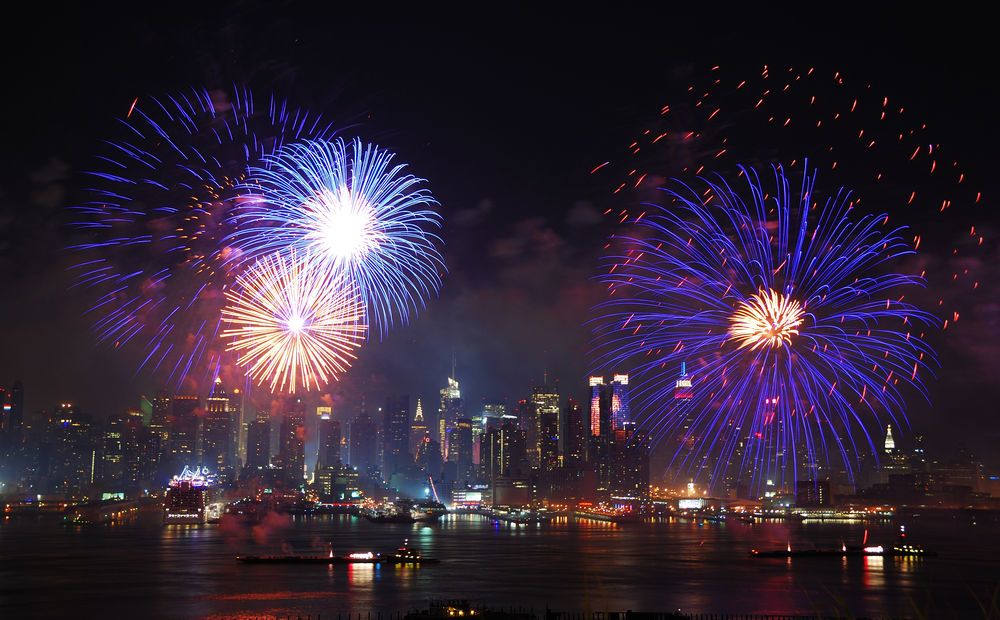 Ring in 2023 with a night in the city that never sleeps. New York City is the perfect place to celebrate the new year, given the countless parties and events taking place all across the city all throughout the night. The most iconic event of them all is the ball drop in Times Square, of course, but there are thousands of other parties to choose from before and after midnight (and even during, if the ball drop isn't to your taste).
Besides the city's bars and nightclubs, there will also be ballrooms and restaurants hosting more sophisticated or more laid-back New Year's Eve celebrations. No matter what you're looking for, New York City has a party for you.
Here are some of the best parties and special events open to the public this New Year's Eve.
Times Square Ball Drop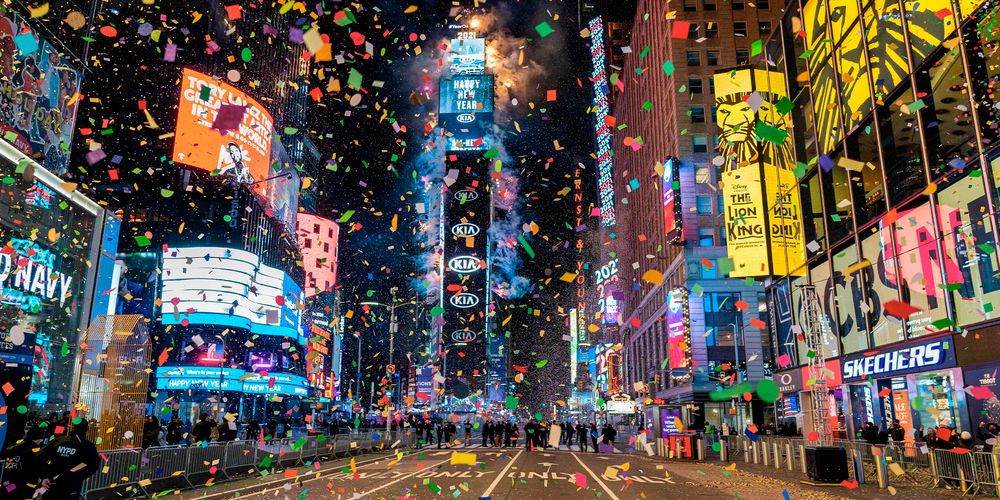 Almost everyone in the United States has surely heard of—or watched—the annual ball drop at Times Square. Sat on the roof of One Times Square, this ball descends down a flagpole at midnight on New Year's, capping a night of live entertainment, anticipation, and partying. Every year, crowds gather in front of One Times Square to see the ball drop, a free, exhilarating experience. But you can also see this iconic ball drop from nearby restaurants, bars, and rooftop lounges—check here for a list of the best viewing parties.
AMC Empire Ball Drop Viewing
Speaking of watching the ball drop—the premier AMC theater in Times Square is hosting the ultimate viewing experience this New Year's Eve. This entertainment complex is located on 42nd street, just seconds away from One Times Square, and the entire space will be transformed for the celebration. All guests are guaranteed a prime, live view of the ball drop, and you can opt for the Gold View Terrace and Platinum View Terrace options for an even better experience. The event will also include dinner, drinks, live music, and—of course—all-night access to movie screenings. Get your ticket here.
Gatsby's Yacht Party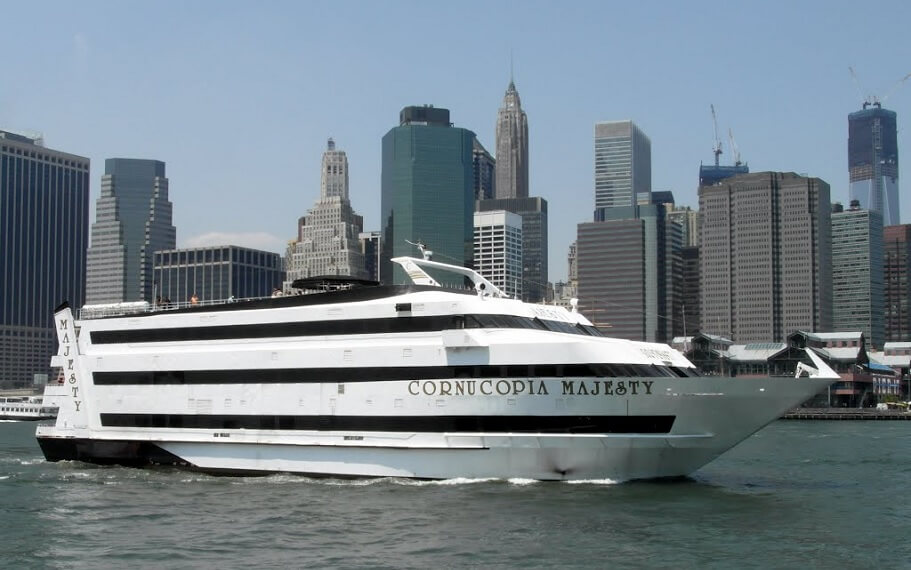 New Year's Eve fireworks will burst right over your head if you spend the night on 'Gatsby's Yacht,' a three-story boat straight out of the revelry of The Great Gatsby. This Art Deco-themed yacht is the perfect place for a magical, once-in-a-lifetime evening. As guests sail around the New York City harbor, the dulcet sounds of the Brooklyn Duo and multiple live DJs will offer background music. Spend New Year's Eve aboard a luxury yacht—book your tickets here.
New Year's Eve Ball at Taj
Ready to party from 9 pm to 4 am? Taj, a high-spirited, cosmopolitan lounge and nightclub, is the best place to be. Its opulent mahogany, teak, and copper decor is the luxurious backdrop to a night of fun, encouraged by an open bar, complimentary champagne toasts, party favors, and hors d'oeuvres. VIP bottle service specials are also available. Party away on New Year's Eve in this sensual, exotic space. Book tickets here.
Cipriani 42nd New Year's Eve Party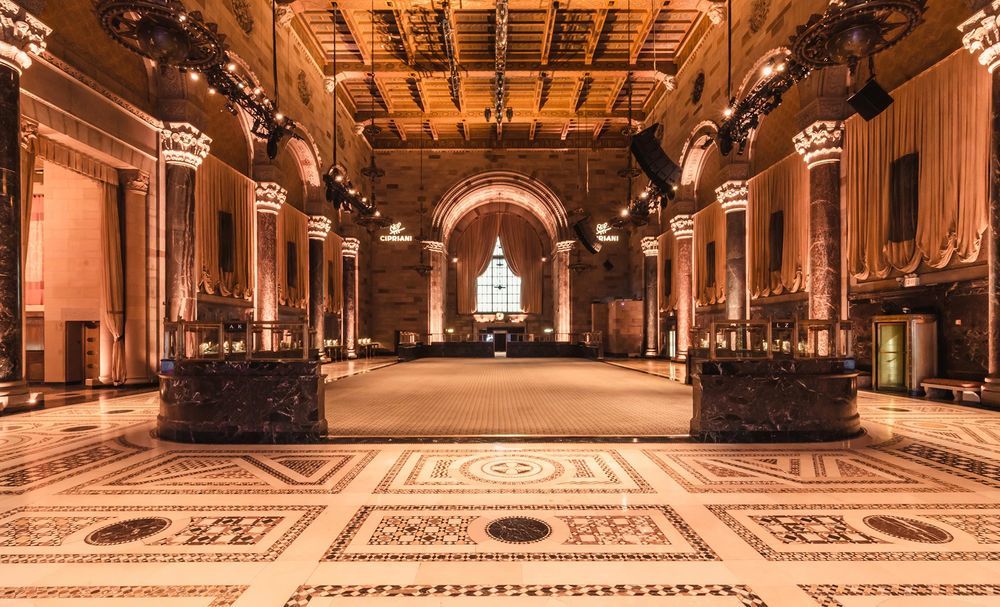 Elegantly dressed New Yorkers will twirl around the dance floor at Cipriani 42nd's Grand Ballroom this New Year's Eve. With a 6-hour open bar, complimentary hors d'oeuvres, and Prosecco toasts, you can ring in 2023 in style at this party. Cipriani is one of the city's most well-known restaurants, and for good reason; the hors d'oeuvres and the handcrafted cocktails are sure to impress. Get tickets to this sophisticated soirée here.
New Year's at Tavern on the Green
Looking for a more relaxed evening—or, conversely, a masquerade ball? Count down to the new year at Tavern on the Green, a landmark restaurant nestled into Central Park. There are three dining options on December 31st: brunch, early dinner, and late dinner plus the masquerade party. The first two are perfect for those who would rather ring in the new year at home, or at a different event. The last option includes a five-course prix fixe menu and a complimentary sparkling wine toast. The party itself, which lasts until 2:00 am, features live entertainment, passed hors d'oeuvres, desserts, and midnight fireworks—all with a formal masquerade dress code. Reserve a seat now, before space runs out.

Wake up in luxury on New Year's Day with a stay at The Wallace. Book here!