A Food Tour Guide for a Culinary Adventure in NYC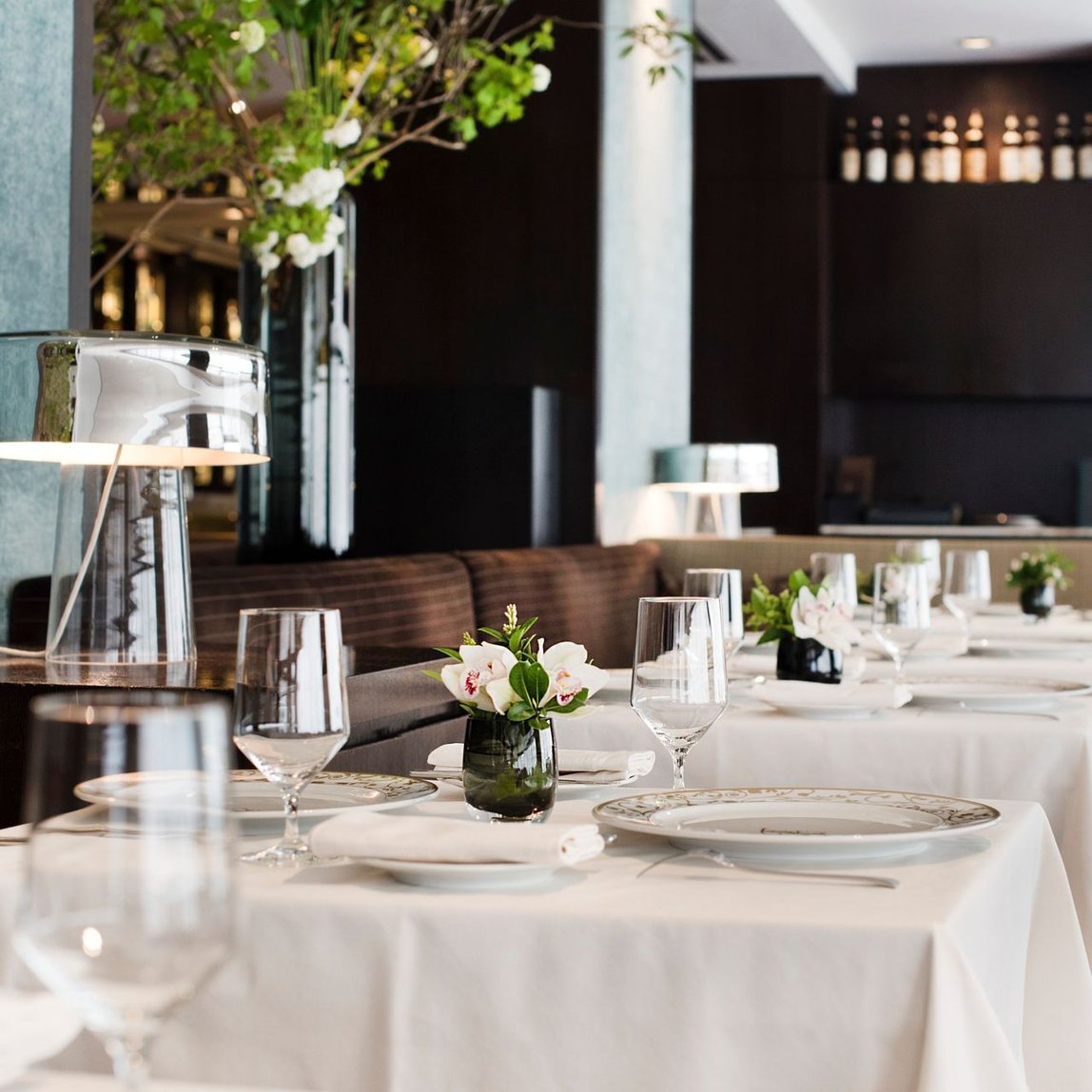 If you're on the hunt for a culinary adventure in New York City, the Upper West Side should be one of the first places you look. With its diverse range of cuisines and cultures, this Manhattan neighborhood offers an absolutely unique dining experience that will both quench your sense of adventure and satisfy your taste buds.
Though it was not always known for its cuisine, the Upper West Side has transformed in recent years into a vibrant collection of iconic delis, upscale eateries, and trendy restaurants. Besides this list of the twelve best restaurants on the Upper West Side, the neighborhood is also home to a range of hidden gems that only locals know about, many of which serve up authentic delicacies from all across the globe. Here, you can find everything from artisanal cheeses to southern comfort food to handmade pasta and Korean barbecue.
Whatever you are currently craving, the Upper West Side will have a meal for you. Food tours are one of the best ways to explore the neighborhood's vast range of offerings, as well as give you a sense of the ins and outs of this beautiful neighborhood itself. Continue reading to explore the best food tours in the area.
Food Tours on the Upper West Side
Kosher Food Tour of the Upper West Side
The Upper West Side has an important Jewish heritage and a bustling Jewish community, so a kosher food tour is one of the best ways to learn more about the culture. Kosher is a designation that means the food satisfies Jewish law, which includes guidelines on the preparation and pairing of meat. This tour will take you to iconic Jewish eateries in the neighborhood, including Zabar's, the Kosher Marketplace, and Murray's Sturgeon Shop, where you can sample kosher foods and learn about the Upper West Side's history.
The food tour costs around $600 for a group of six adults. You can read more about it and book tickets here.
Taste of the Upper West Side
Now in its fourteenth year, Taste of the Upper West Side hosts seasonal culinary celebrations for people to learn more about the significance of the neighborhood's food scene. The organization has not yet announced the 2023 dates, but the two-day event will bring together more than 60 chefs and 3,500 guests, all to celebrate the best food and beverages on the Upper West Side.
This year's dates will be announced here, so stay tuned.
Dumpling Tour of the Upper West Side
Food writer Regan Murray compiled this self-guided tour of the Upper West Side's best dumpling houses for Untapped New York, after a rise in the number of Chinese and Chinese fusion restaurants in the area. It features everything from the budget Yu Kitchen to the trendy Mimi Cheng's.
So if you're a fan of all kinds of dumplings — from shumai to pot stickers to soup dumplings — and you don't want to deal with a big group or tour guide, this is the tour for you.
Custom Food Experiences with Adrienne
If you're looking for a more personalized experience, perhaps a custom food tour is the way to go. Adrienne, a lifelong New Yorker and professional foodie, offers custom food experiences beginning at $75 per person. She's a licensed New York tour guide, a native Upper West Sider, and has over fifteen years in the food and beverage industry under her belt. You can hire her for an unforgettable — and specific — food tour of the city, catering directly to your needs.
Food Tours in New York City
Michelin Progressive Meal
Experience some of New York City's most upscale dining options with the Michelin Progressive Meal. This private tour will take you to three Michelin-starred restaurants throughout the city, where you'll have an appetizer, entrée, and dessert respectively. Culinary establishments the tour often visits are COTE Korean Steakhouse, Ai Fiori, Scampi, and more.
Walking Pizza Tours
A more casual dining experience is available through a walking pizza tour of New York City, hosted by Scott's Pizza Tours. You can choose from five different neighborhoods across Manhattan and Brooklyn, all of which are rich with delectable pizzerias. For $59 per person, you can experience three different pizzerias across a mile of the city.
Chinatown and Little Italy Food Fest
Kill two birds with one stone by visiting the eclectic and cultural Chinatown and Little Italy in just one food tour! These historic neighborhoods have so much history and flavor to offer: this tour will take you to eight different locations off-the-beaten-path so you can discover more authentic Chinese and Italian fare. Dishes you'll be able to try on the tour include cannoli, fresh pasta, Chinese sponge cake, and much more.
Learn more about the Chinatown and Little Italy Food Fest here. Tickets are $105 per person.
Rest in luxury throughout your trip with a stay at The Wallace. Book now!