Things to do on NYC's Upper West Side in January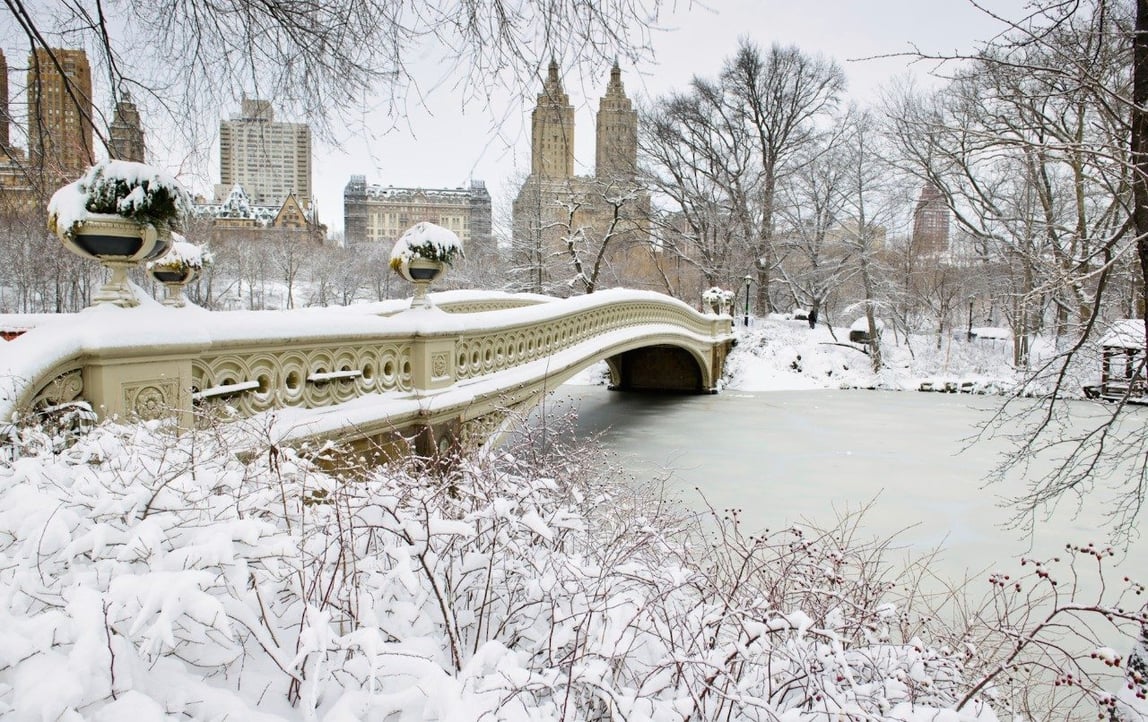 Are you planning a big trip to New York City's Upper West Side? Countless winter activities await you in this bustling metropolis. This city is a major global tourist destination, and for good reason—here, there are seemingly endless opportunities and things to do, as well as incredible food and sights.
In the winter especially, New York City lights up with seasonal cheer, from sprawling ice rinks to elaborate window displays. You may not be spending as much time outdoors soaking up the sun or riding the rides in Brooklyn's Coney Island, but there's still plenty to do.
Here are some of the city's best winter activities you must try during your next trip.
Upper West Side
Staying on the Upper West Side? This elegant neighborhood bordering Central Park offers a wide array of things to do, even though it constitutes only one small section of what New York City has to offer.
There are countless things to do here, even during the cold winter weather. Fancy seeing a comedy show? Taking a cooking class? Maybe even enjoying a classic ice skating experience at Rockefeller Center? You can find all of these activities and more.
Read on for a few of our top suggestions for things you should do when you arrive on the Upper West Side.
See a Museum Show
See the 20th century in America through the eyes of Robert A. Caro, an award-winning political biographer, journalist, and historian, at the New-York Historical Society's ongoing "Turn Every Page" exhibit.
Drawn from Caro's journals, interview notes, manuscripts, and masterful biographies of Lyndon B. Johnson and Robert Moses, "Turn Every Page" paints an intimate portrait of one of the most important journalists of the 1900s.
New-York Historical Society, located on Central Park West, is New York City's oldest museum. Other exhibitions currently on view include an examination of Jewish food culture in America, a history of the Salem Witch Trials, and an exploration of Fredrick Douglass' conception of the nation.
Whether you're a journalist, writer, or history buff, or you're just looking for a warm escape from the cold temperatures, you will leave the New-York Historical Society with a new understanding of the country's history.
Laugh Until Your Stomach Hurts at a Jerry Seinfeld Show
Do you want a night of laughs? Get a ticket to see Jerry Seinfeld perform live.
Jerry Seinfeld is one of the biggest names in the entire country's comedy scene, but he is especially beloved in New York City. Born in Brooklyn, he worked his way up through the competitive world of stand-up comedy. He truly rose to fame while creating and starring as a semi-fictional version of himself in the now-classic sitcom Seinfeld.
Seinfeld is, of course, one of the most "New York" shows in existence. It captures the city in a way almost no other show or comedian has been able to since.
Did you enjoy Seinfeld? If you want to see some newer material, you have to see the man himself perform live.
He will be doing monthly shows throughout 2023 at The Beacon Theatre on the Upper West Side, so if you want to catch one, grab a ticket as soon as possible! Other upcoming performers at The Beacon include Trevor Noah, Bono, and Nikki Glaser.
Central Park Walking Tour
No trip to New York City is complete without a visit to Central Park. This 843-acre urban park is one of the city's most defining features, and it is home to an ice rink, multiple lakes, a zoo, and more.
The weather outside in January will be a bit brisk, but if you bundle up and bring a warm beverage, you can still have a blast taking a walking tour around Central Park.
This is one of the greenest parts of the city, but one of the best things about Central Park is its juxtaposition between urban life and nature.
You can walk around the park on your own or with a friend, but you can also go on a guided tour to learn about the history of this special place. The park offers 90-minute tours on Saturday mornings and afternoons. Grab some breakfast or lunch, pick some weather-appropriate attire, and head to the park to learn about this unique NYC feature.
Ice Skating in Rockefeller Center
Who doesn't love ice skating during the winter? There's something whimsical about donning a pair of ice skates and gliding around the ice, even if you're not an expert.
Whether you're a beginner or a longtime figure skater, you will love zooming around on your skates surrounded by the beauty of New York City. The Rink at Rockefeller Center, open every winter, has a prime location in Rockefeller Plaza and it is decorated with gorgeous twinkling lights.
When you're ready to take a break, you can visit the Après Skate Chalets. These cute little cabins serve light snacks and drinks between 11 am and 11 pm, offering the perfect escape from the cold.
Don't miss out on this fun and cozy winter wonderland experience.
NYC
Staying on the Upper West Side doesn't mean sticking to the Upper West Side—New York City has much more to offer, and its other neighborhoods are easily accessible by foot, bike, car, or subway. There's something for everyone in the Big Apple.
Here are some other fun New York City attractions you can try.
Winter Jazzfest
What's better in the wintertime than some soothing, lively jazz music? If you happen to be in New York City in the middle of January and you love listening to live jazz, you can't miss the city's Winter Jazzfest.
This week-long extravaganza brings in leading musicians from across the country. This year, there are over 500 musicians to watch at seventeen different venues. You won't be able to catch them all, but the range on offer is truly inspiring.
There will be both big names and up-and-coming artists, and while they all play jazz, they all have their own unique styles. You're sure to find at least one performer who you love.
Don't miss out on a week of fantastic music.
Broadway Week
Broadway is one of the most iconic destinations in New York City, known for its highly-acclaimed theatrical shows, majestic theaters, and celebrated history. It is the heart of the American theater industry, and famous shows including The Phantom of the Opera, Les Miserables, and Hamilton can be found here.
If you are a fan of theater, you have to take advantage of Broadway Week. Between January 17th and January 23rd, you can get two-for-one tickets to some of the hottest Broadway shows, such as Aladdin, Harry Potter and the Cursed Child, and Wicked. Bring a friend, a family member, a partner, and have double the fun on Broadway this winter.
Broadway shows are often once-in-a-lifetime experiences for non-New Yorkers, so take advantage of this opportunity.
What Will You Do on the Upper West Side NYC This Winter?
There are thousands of things to do on the Upper West Side and the rest of New York City during the winter. The weather may not be ideal, but the cold allows for cozy seasonal activities like ice skating. From Broadway shows to jazz music, New York City has so much to offer.
Make the most of your trip with a stay at The Wallace, a luxury hotel on the Upper West Side. Contact us for more information or check availability today.